Office Cleaning in Calgary
Whether you're looking for home and apartment cleaning in Calgary or want to have your commercial office cleaned, look no further than the efficient cleaning crew of Ycleaning!
As a business owner, it's essential to have a clean office to present to potential customers and for staff to work at. At Ycleaning, we value your need for having a tidy and organized commercial headquarters. Our office cleaning services cover everything from A to Z, so you can focus your time on running your business. Our services for commercial office cleaning in Calgary involve thorough and meticulous cleaning. Our team of highly qualified professionals pays keen attention to detail to ensure that results are nothing short of exceptional. We work around your schedule, so you don't have to skip a beat during the workday.
We have a comprehensive list of services for office cleaning, so you can put your feet up and relax after a long day and let us take care of tidying up.
Dirt and normal wear and tear is no match for our team at Ycleaning! We do a thorough vacuum to ensure that all of the mud, dirt and debris that gets brought in from outside is lifted off your floors. Ycleaning is happy to take over and provides spot cleaning of carpets.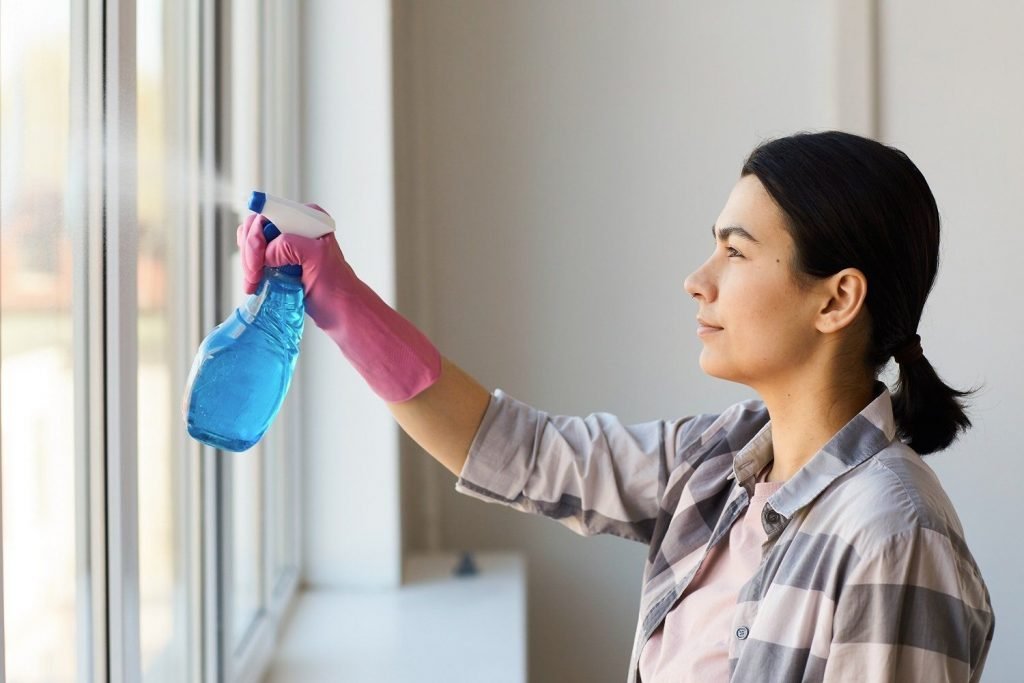 It's normal for windows to accumulate dust and dirt over time, which is why we offer interior window washing during our cleaning services. We use top-of-the-line window washing products to provide a streak-free window clean. 
Tiles starting to look bogged down? As dirt builds up on tiles, they begin to look dated. This is why we offer tile scrubbing and cleaning services to refurbish your tiles, so your office looks fresh and revived. Let us scrub your grout and tiles to make your commercial spaces look as good as new.  
Hardwood can get banged up over time due to wear and tear, which is why we use a series of professional hardwood cleaners to provide the most refurbishing possible. We are also mindful of the products and tools that we use on hardwood so that we don't cause any damage to delicate, fragile wood. We remain thoughtful when customizing our cleaning process for each client. 
Germs and bacteria can build up in common areas — and disinfecting is an integral part of any cleaning job, especially during COVID-19. We take our disinfecting skills seriously and only use the best and most effective disinfecting products. We disinfect all surfaces such as tabletops, door handles and keyboards to stop office spread of sickness.
Does your office have a common bathroom for staff or patrons? Keeping the bathroom clean makes a huge difference in an office space. We provide bathroom cleaning services such as toilet scrubbing, vanity sanitizing and floor washing.
With so many cleaning companies in the Calgary area, it's normal to wonder why you should trust us with your commercial office cleaning. The answer is that we offer the most meticulous and thorough cleaning services. Most importantly, we're dedicated to our work and work efficiency. 
We Are Committed To Cleaning Excellence