Having a comfortable, tidy place to call home is key to a happy life. That's why Ycleaning offers home cleaning in Calgary.
Our home cleaning services
Our home cleaning services are one-of-a-kind, delivering a high-end, luxurious clean that will allow you to sit back and relax after a long day. 
There's nothing quite like a busy lifestyle. When you're running around after children, working long hours and maintaining a social life, the last thing you have time for is cleaning your home. This is why we recommend hiring a cleaning company to do the dirty work. 
After all, professional cleaners can provide a more thorough clean with safe products. In a sea of detrimental, harmful chemicals, we've curated a large list of efficient products that do not pose harm. If you need residential cleaning services in Calgary, Ycleaning is the company you can trust.  
When it comes to residential cleaning, we do it all! Our wide range of residential home services covers just about every room and everything you can think of. When you book an appointment, express to us any problem areas you may have so we can make a note of it before we come for your cleaning.
When it comes to your everyday living room, the most critical tasks include dusting surfaces and taking care of floors. If you have carpet, we'll vacuum it, or if you have hardwood or tile, we'll mop them clean. We will also dust other surfaces and wipe them down.
The kitchen is the heart of the home, which is exactly why our team at Ycleaning is serious about making kitchens spick and span. We spot wipe backsplash tiling and cabinets, as well as thoroughly clean the exterior of appliances. Our services also include scrubbing and sanitizing all counter surfaces and kitchen sinks to rid them of any bacteria. We also clean microwaves and other appliances.
It's no secret that bathrooms harbour a lot of bacteria, which is why we use trusted products to clean them out. Our bathroom cleans include a thorough scrub and sanitization of toilets, sinks, bathtubs and showers.
Cleaning of cupboards and toilet bases is also included, as well as cleaning of glass surfaces and taking out any garbage.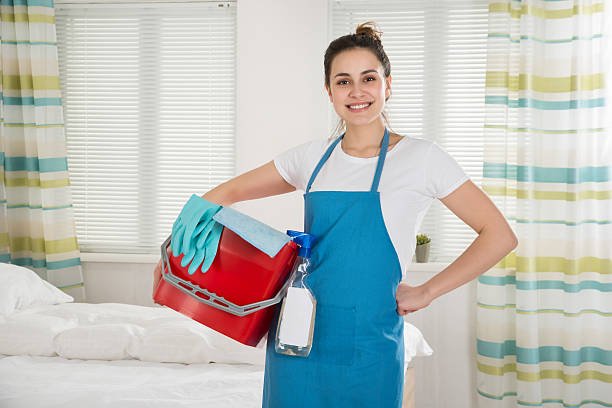 Your secret oasis: the bedroom. When it comes to cleaning bedrooms, we pay close attention to glass surfaces and decor. We thoroughly dust all surfaces and wipe down where necessary. We also clean the floors of debris and hair, so that you have a clean and safe space for a good night's sleep.
Similar to the living room, we pay special attention to hard surfaces and floors in office areas in your home. That way, you can focus on your home business. Many homeowners often overlook pantry organization. We believe that a clean pantry is the first step to better organization. We make sure that all of your bases are covered as we tidy up your pantry.
Don't get stuck with messy lint traps and build-up of detergent. We clean up any mess that your laundry products have caused over time so that it's easy to get back to doing laundry efficiently.
Our hard work speaks for itself — but in case you need more reasons to work with our team at Ycleaning, here are three more: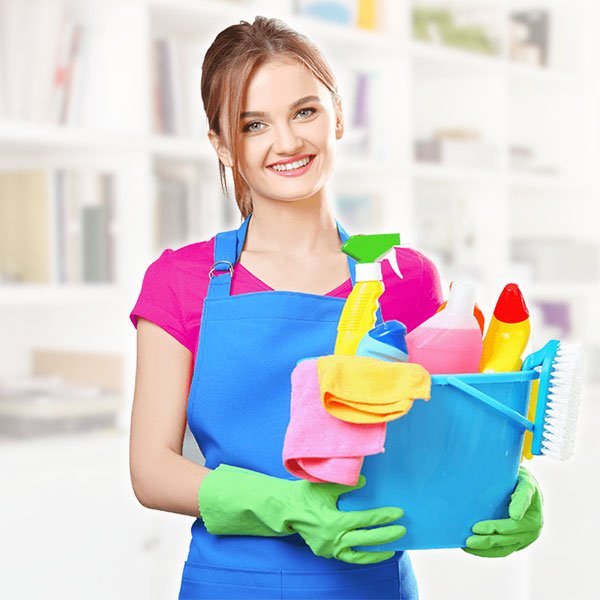 Carefully Curated Products
We have curated a collection of products that are eco-friendly and work well. Not only will our grease-fighting and sanitizing products kill bacteria, but they are also pet-friendly and won't harm you or your family.
Team of Passionate Professionals
For us, there is nothing quite as rewarding as the final product of a clean house. Our team of passionate professionals is dedicated to the job, which shows in our outstanding work. Our work speaks for itself.
Special Skill Set
We have a unique skill set that involves dedication to making sure your home is the cleanest it's ever been. We are proud to offer an unmatched list of cleaning services that yield excellent results.